Bibliothèque Marc-Favreau
Bibliothèque Marc-Favreau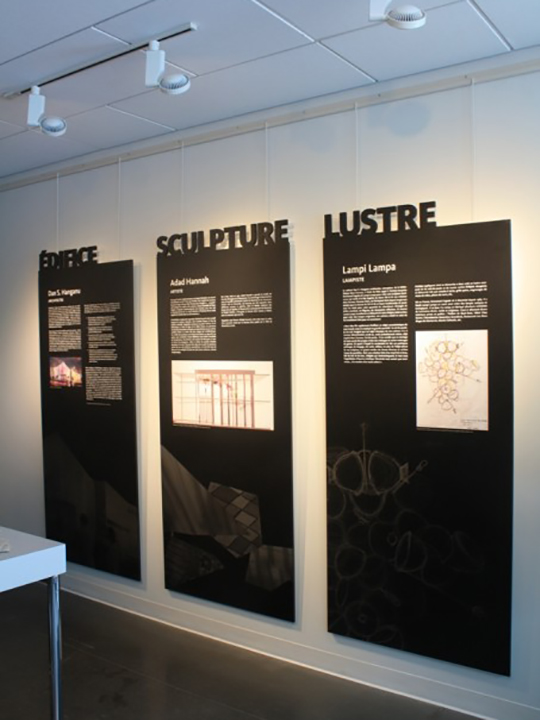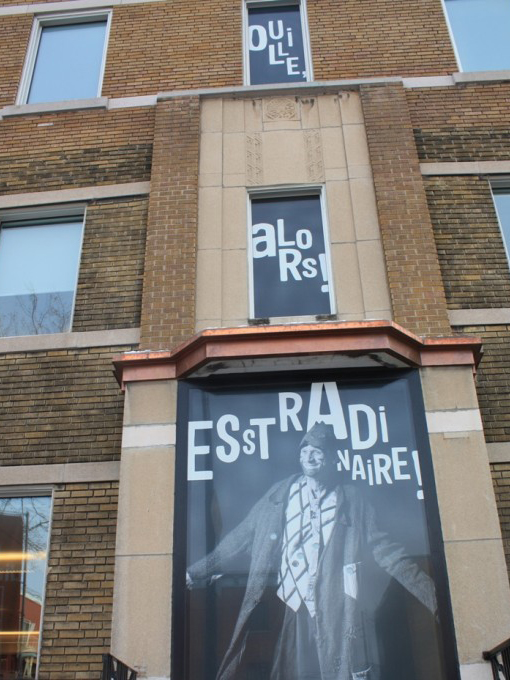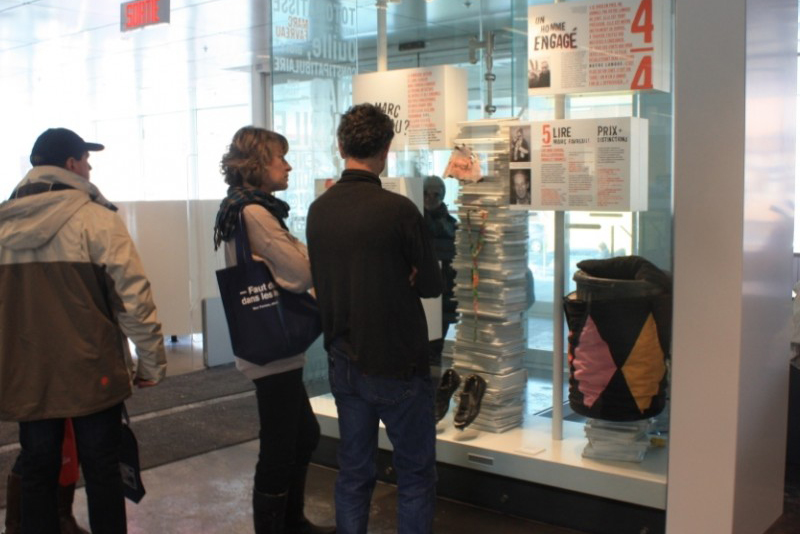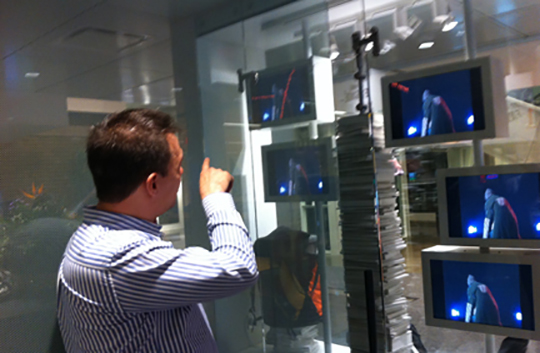 A THREE PART EXHIBITION AT BIBLIOTHÈQUE MARC-FAVREAU, THE MOST RECENT ADDITION TO THE MONTREAL PUBLIC LIBRARIES NETWORK : OUTDOOR SIGNAGE ELEMENT AND INDOOR EXHIBITIONS ON ACTOR MARC FAVREAU, PLUS AN EXHIBITION ON THE CREATORS OF THE NEW LIBRARY.
Merlicht created a striking outdoor signage element by using windows of the three-story library to present a typical expression and a photograph of Sol, a character created by Marc Favreau. Inside the library, users find an exhibition retracing the life and works of the artist throuh interpretive texts, stage artifacts and video excerpts shown on an exploded video wall.
A mini exhibition composed of a triptych surmounted by a crown of outlined words briefly presents the artistic process of the library main creators: Dan S. Hanganu architectes, artist Adad Hannah and lamp creator Lampi Lampa.
Project management and coordination
Artistic direction
Concept
Script
Documentary, iconography and film research
Licensing of copyrights
Artifacts selection
2D and 3D design
Motion Design, video editing and programming
Installation supervision.