Lachine museum – Signage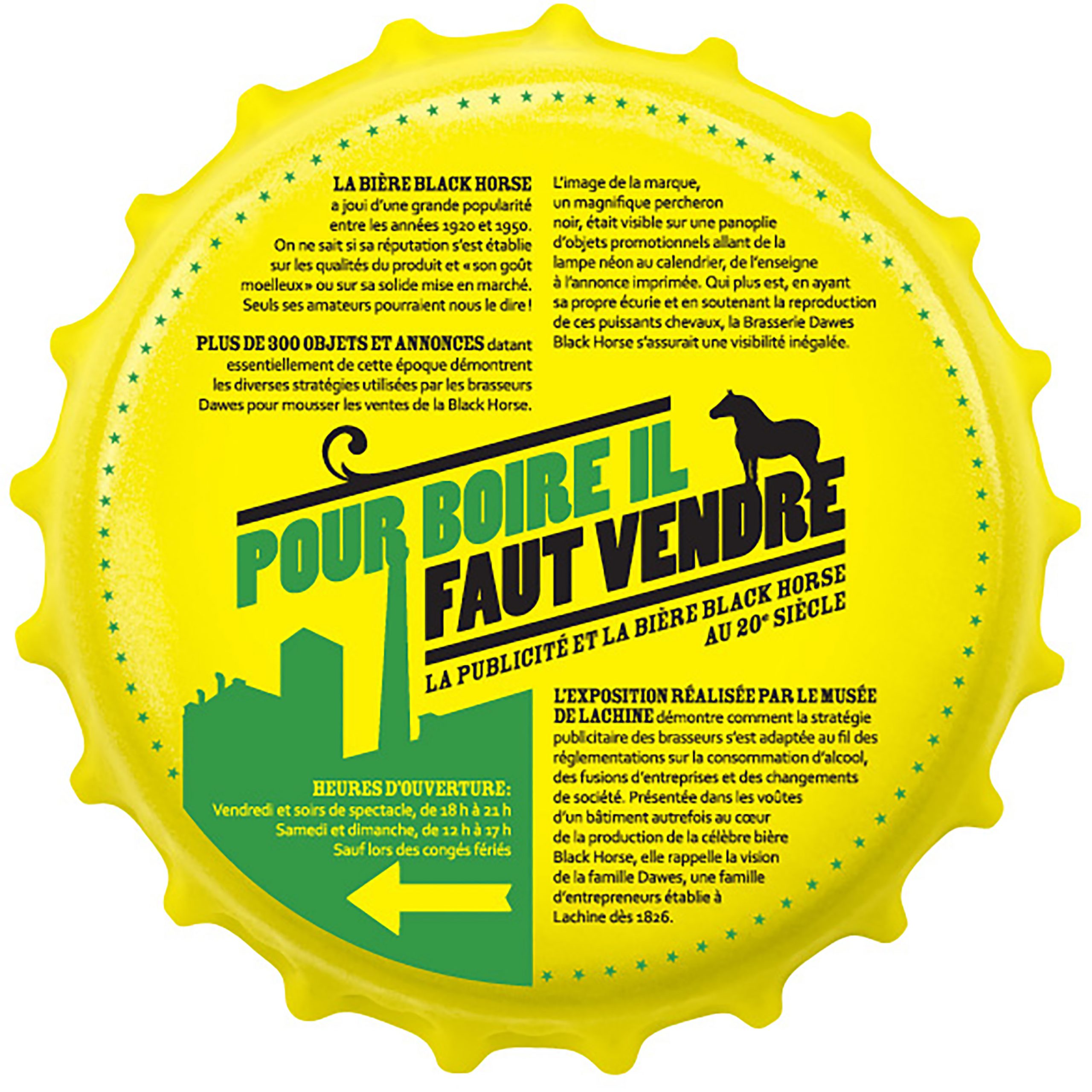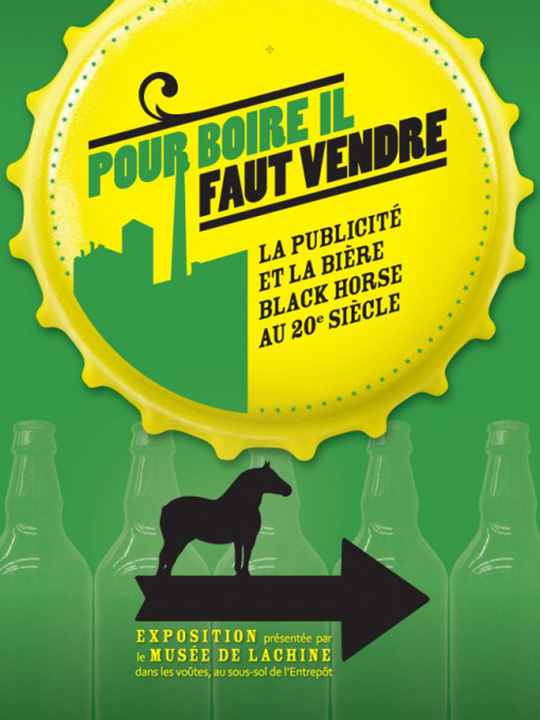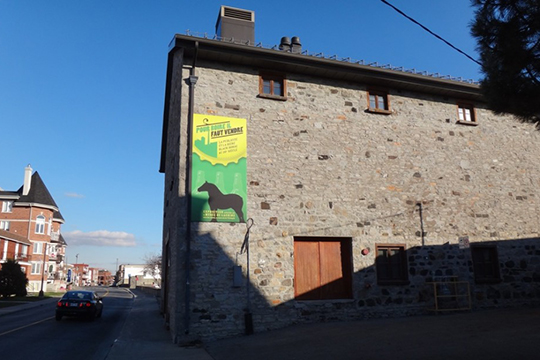 DIRECTION SIGNAGE TO THE EXHIBITION POUR BOIRE IL FAUT VENDRE – LA PUBLICITÉ ET LA BIÈRE BLACK HORSE AU 20e SIÈCLE.
The complex in which is located the historic warehouse housing the exhibition is labyrinthine. Merlicht has developed an extremely simple and clear signage to guide visitors from the outside to the exhibition hall: giant outdoor banners, sandwich panels, directional signs (with or without interpretive texts), hallway display cabinet with artifacts and soundscape. With their design unified to the exhibition's visual signature, these direction signage elements also act as introductory elements.
Turnkey project:
Artistic direction
Concept and design
Production and installation.